Tags for Photography Equipment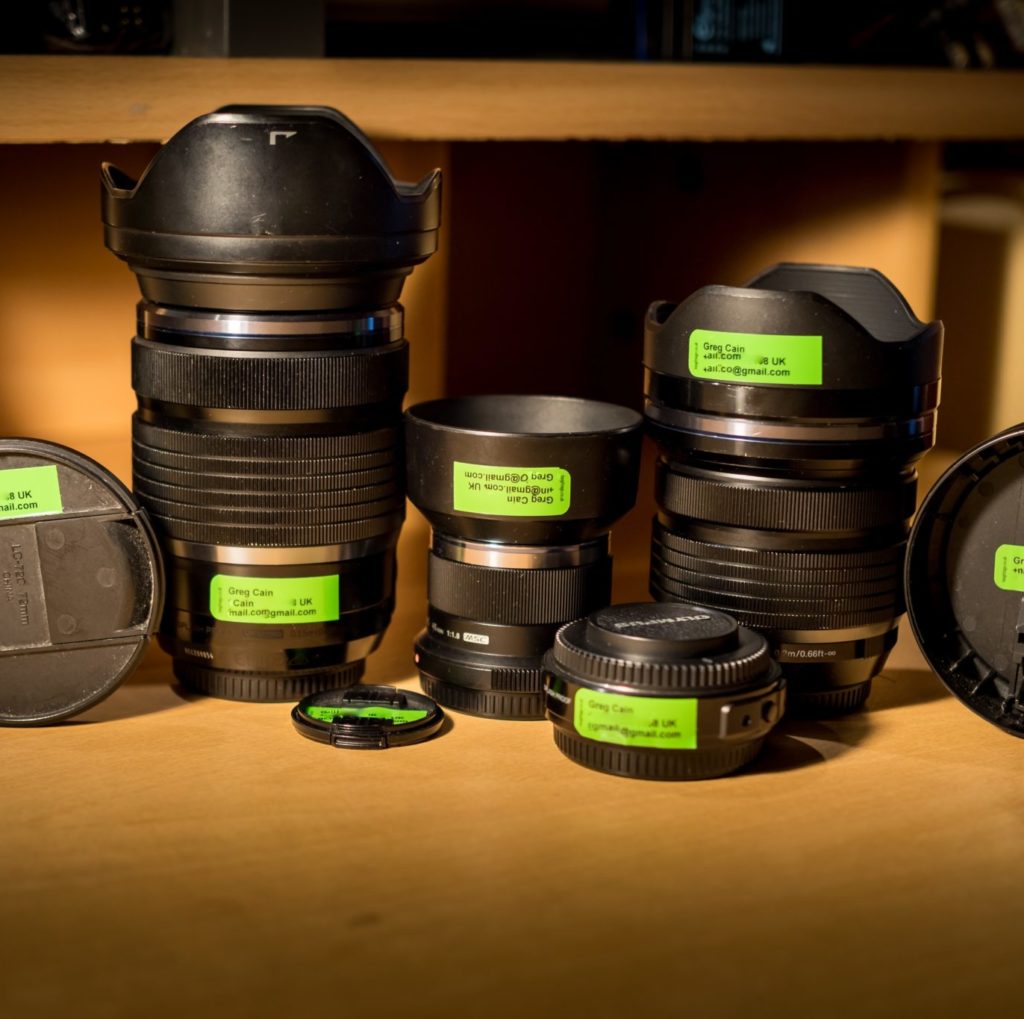 Toughtags are perfect for labelling all your camera equipment.  The Tags will help you keep track of all your kit and allow it to be returned to you if it gets lost, left lying around or borrowed! If you're on site, in the studio or working as part of a team in remote locations use Toughtags to ensure that your kit is easy to identify and can be returned to you.
The reality is that photography equipment is expensive. Our thinking is that if the risk of you losing your kit can be decreased, or the chances of you getting back expensive kit if you do lose it increased, simply by adding some simple tags to your kit, then they are worth every penny, right?
About Our Tags
All our tags are made from high quality laminate which is designed to stick to anything you need it to for years. The tags have been tested in some of the most challenging conditions and preformed brilliantly. Some of our tags are still going strong after being stuck to ice axes for 5+ winter seasons!
We're also based in the UK. We're a small, family run business based in Scotland. This means if you have any questions, please just pick up the phone and we'll be happy to help.
Frequently Asked Questions
How durable are they?
Our tags have been designed to stand up to all the demands that might be placed on them up to and including a full scottish climbing year (Summer and Winter). They have been fully tested in some of the most demanding conditions that you are likely to find in the British Isles and have performed perfectly. Even if you're on a 6 month photography assignment in Antarctica, we're confident our tags will preform perfectly. If you have a specific use case you'd like to discuss with us, please let us know.
Which size is best for camera kit?
Most people use small Tags as stickers including on camera equipment.  Text is best centred.
We sell Toughtags by the sheet and minimum order is 2 sheets.  We print 66 Short Tags, 44 Standard Tags or 22 Long Tags to a sheet.
What do they cost?
We aim for Toughtags to be as flexible and affordable as possible. To facilitate this, you are able to order as few as 2 sheets of tags for just £14.95. If you need more tags the cost simply increases with each sheet of tags. Simple, right?
What about delivery?
We deliver our tags all over the world. For this we use Royal Mail. If you are in the UK this is £1.90 or £4 signed. If you live elsewhere in the world, our checkout will simply tell you what the postage cost is when you enter your address.
Are they tamper proof?
Toughtags are tough, weatherproof and very durable.  They are difficult to remove but can eventually be removed for example with a knife and a bit of hard work.